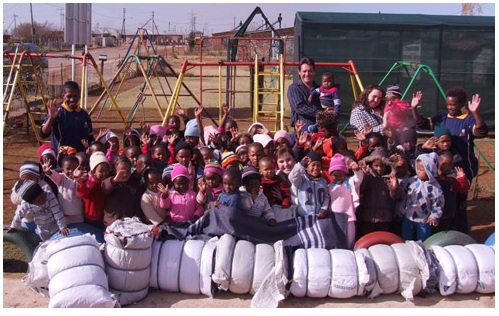 SRCS is a registered non-profit organization based at the NWU Potchefstroom campus. SRCS was founded in 1977, and it remains a completely student-run program, from management to project leaders. About 66% of SRCS projects are orientated towards community development while 33% focus on community service. Many of the community development programs involve long-term community partnerships. SRCS is active on a weekly basis in Potchefstroom and its surroundings with the aim of addressing the most pressing community needs.
SRCS focuses on four main areas:
Early Childhood Development – SRCS runs Pre-Schools and Day care Centres focusing on enhancing children's creativity, motor skills, and school readiness, as well as running teacher workshops.
Child and Youth Development – These projects work with primary and secondary schools and focus on leadership development, sports, tutoring and personal development.
Vulnerable Youth and Adults – These programs focus on the elderly, people with disabilities, and the unemployed.
Outreach Programs – SRCS runs a feeding program, homes for street children, disaster management and prevention, and fundraising for charitable organizations.